What you can do with WASS were described in DASYN.com blog pages: WASS - Wikipedia から整理された検索結果をえる検索サービス (WASS - a search service that generates arranged search results), and 機能の概要 (Outline of functions). I prepared 使用の手引 (Users' Guide) too. I often write articles in its own blog too.
The following example shows a search result of "Ryoma" (Sakamoto Ryoma), which is similar to a year table. Another seach function that sorts search results by areas.


... omitted ...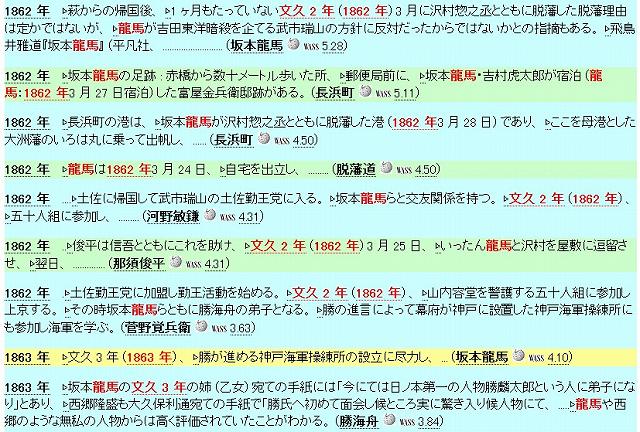 There are still many problems on this service. So I have not yet advertise this service. One problem is that only one user can use this service at once (and only a few users can use it) because there is only once PC server. Another problem is that there are still many bugs.
The service is 24-hour basis but it may stop a while because thre is no back-up service.
Keywords: