By using a 3D printer in unusual way, interesting randomized "CA-like" patterns are generated (see this video). Sparse and more fluctuated patterns are generated when extruded less filament, and dense and more regular patterns are generated when extruded more filament.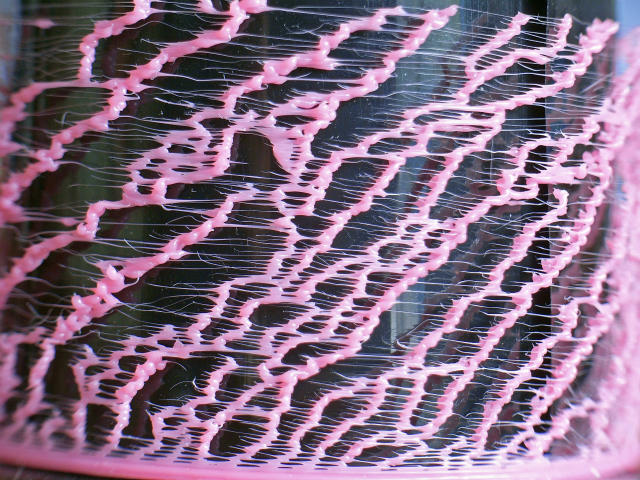 This photo shows a sparse pattern. This pattern was generated by printing from right to left. ABS is used for filament. (PLA generates less interesting patterns.) The layer pitch is 0.25 mm. Grids flow from left to right, but some of them extinct and some split and merge.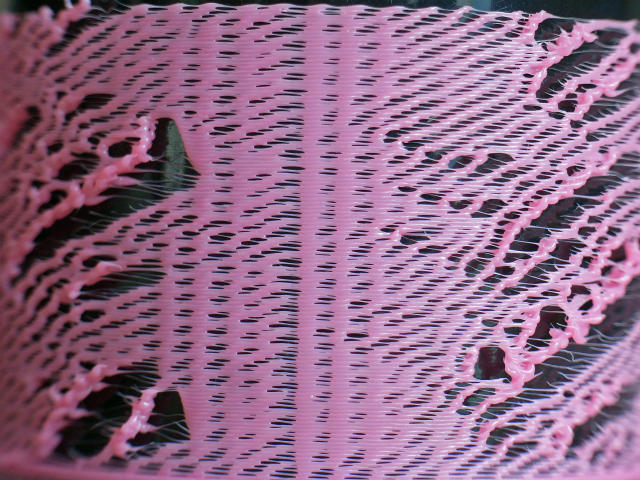 This second photo shows a dense pattern. A more regular pattern is generated, but still it is non-uniform. In the more regular part (or dense grid), i.e., the center, vertical bars can be seen. They are generated because the print-head motion is not uniform.
Interesting structures in this photo are upside-down U shapes at left (see circles in the photo below). Similar shapes are repeated vertically. Smaller but similar shapes are seen at right too (see light yellow circles). Green ellipses show another vertically repeating patterns.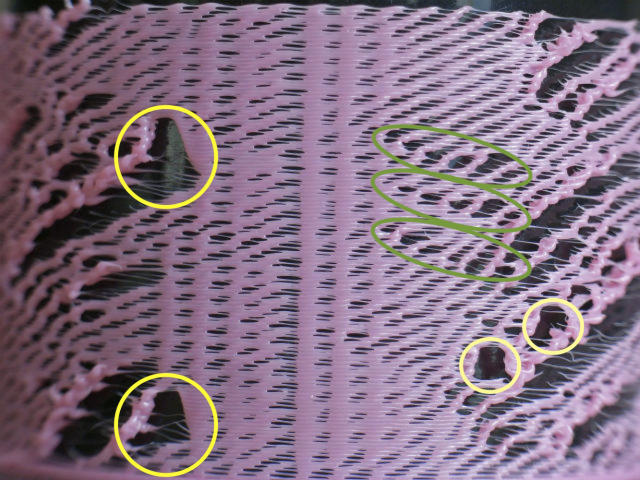 An upside-down U (or boot-like shape) can also be seen in the sparse pattern (see below).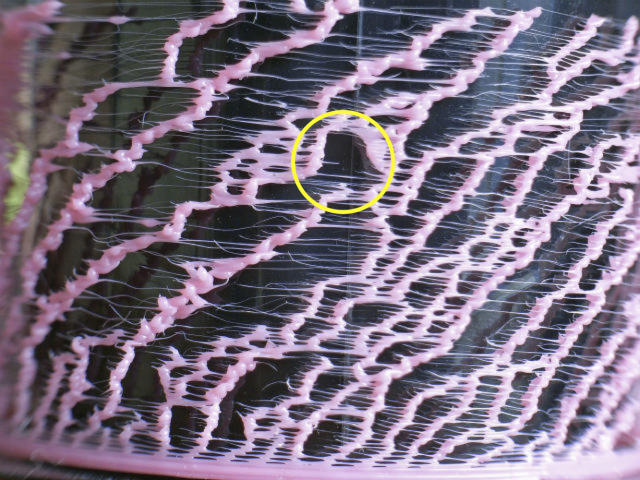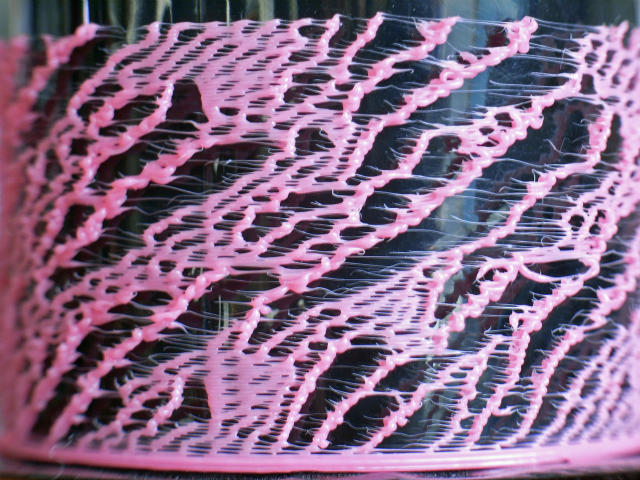 The third pattern above is a medium density one. In this photo, regular patterns are fragmented. Vertically repeating upside-down U's can be seen again.
Keywords: